Samsung Unpacked 2021 is just 2 days away, and we have got a glimpse of what it will be in the next year 2022. It seems that the preview of next years Samsung Unpacked event has been revealed online along with some unofficial renders of the Samsung Galaxy Z Slide.
Samsung Unpacked 2021 is scheduled to be held on 11th August and you can watch it live on Samsug.com
Samsung Unpacked 2022 Preview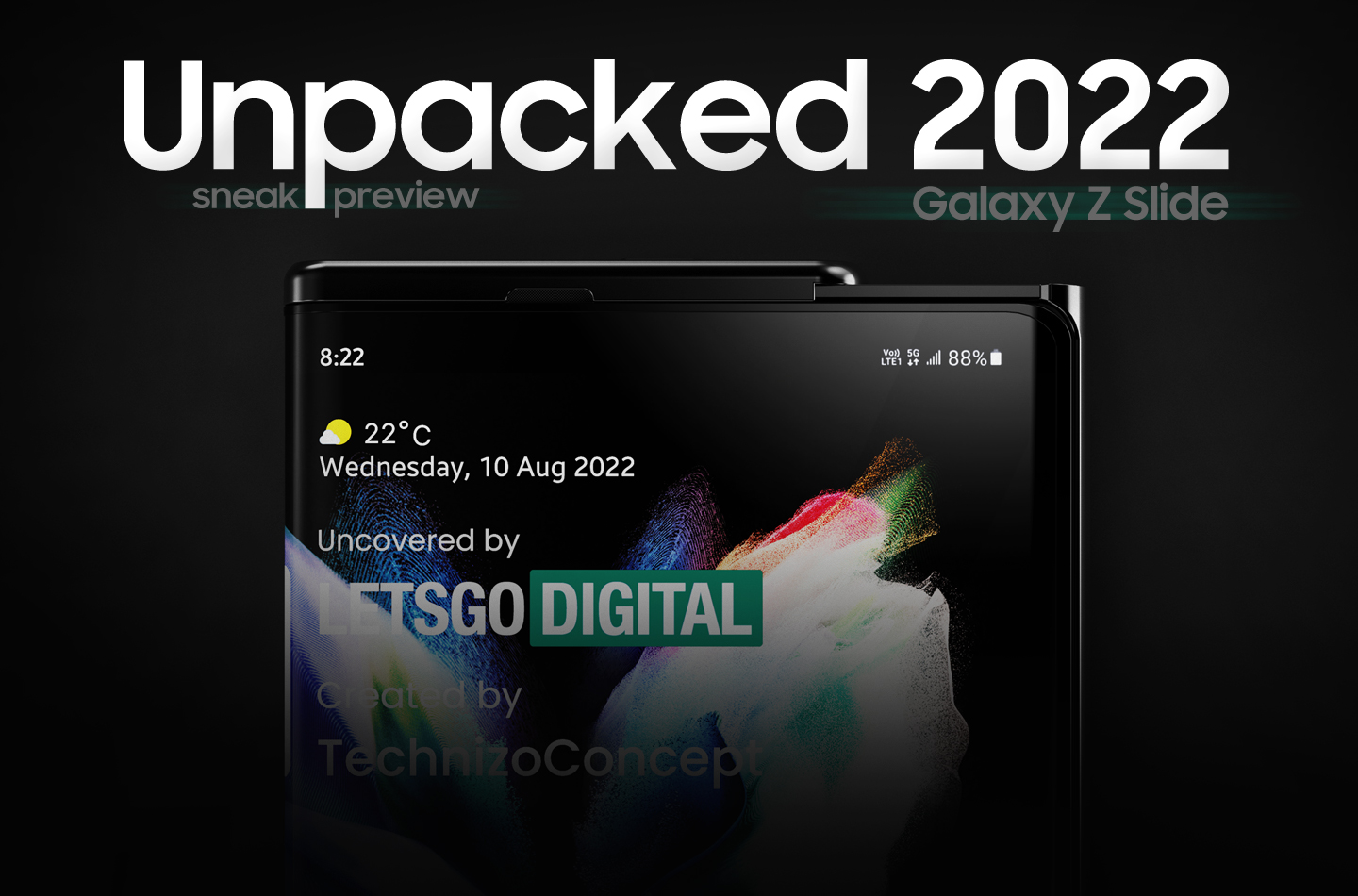 As of now, it is not confirmed whether the leaked previews are official or just a fan-made preview, so we will have to wait and see. but whatever the case the previews showcase the new and rumoured Samsung Z Slide Smartphone, which is also rumoured and speculated to be announced at the next Samsung Unpacked 2022 event.
Samsung Z Slide Renders
Earlier today LetsGoDigital shared the preview and renders of Samsung Z Slide by technizoconcept
As far as the Samsung Unpacked 2021 goes we already have some leaks going around the internet as to what will be unpacked during the event. As leakster Evan leaked the information about the products about to be announced at Samsung Unpacked 2021 along with their prices.
August 3, 2021